Hi there - My name is Ederson Corbari, I'm a software engineer. I currently work with Machine Learning and Air Data Computer, I have already worked with software analysis, requirements survey, lecture and training, using various tools and programming languages such as C/C++, Python, Scala, Bash, SmallTalk, MatLab, Java, PHP among others.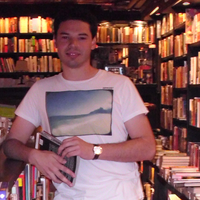 Misc facts
My first programming language was C, and my first programming book was C - programming language.
I'm passionate about programming and software development since it allows me to use my brain in order to solve puzzles, and gives me a power to create something from a scratch with my own-defined logic.
In my spare time I like to practice some sport, and review my family and friends. See My Family Album.
I also play a little piano, and I like to listen to songs of the most varied genres.
I also like aviation I am currently doing the pilot course (PP) private in the Aero Club of São Paulo, Brazil.
I really like sitcon friends and wrote something about it here: Friends.
This site
In the beginning the main reason I created this site was to document tips and tricks that I learned through my daily work. Very soon, however, I discovered that framing my posts in a form of a tutorial is much more suitable.
Note: this site theme was shamelessly forked from an awesome Jekyll theme minimal-mistakes by Michael Rose.